The Dream Begins.....

Start with an empty room 16.5' x 27' (roughly 450 useable square feet). Looking from where the control room will be located. Gee that 11' x 4' nook would be a great place to store my guitars.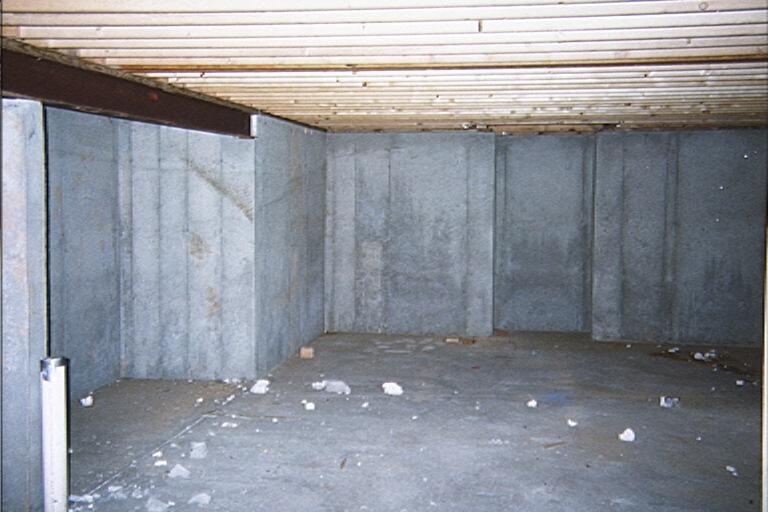 Building the "floating" amp and drum deck.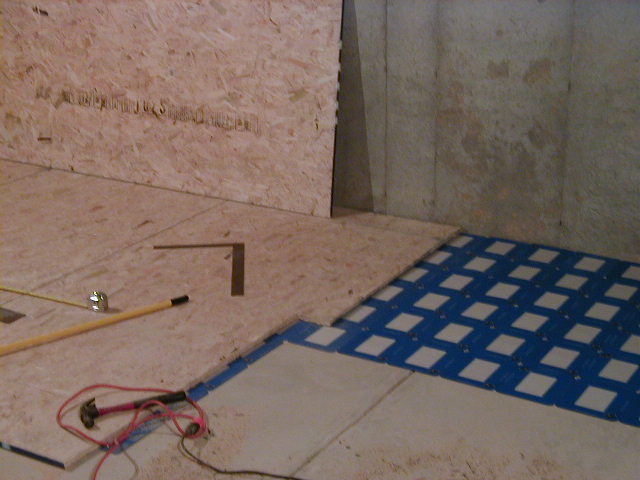 Adding some carpet and padding, Mmmm comfy.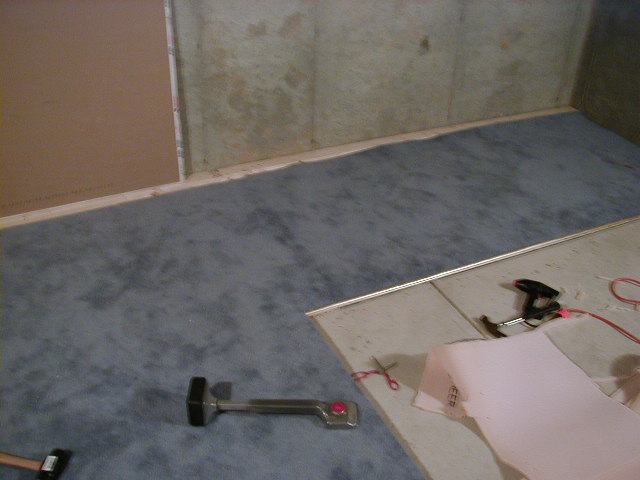 The deck is almost complete.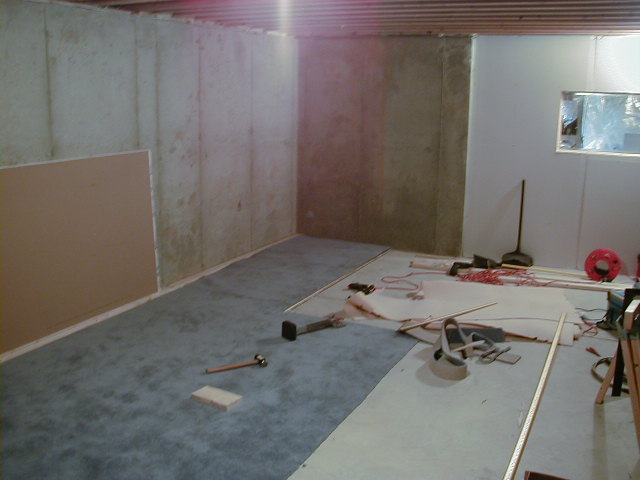 Behind that 8" thick double-insulated wall and thru that 2' x 4' window will be the 9' x 11' control room.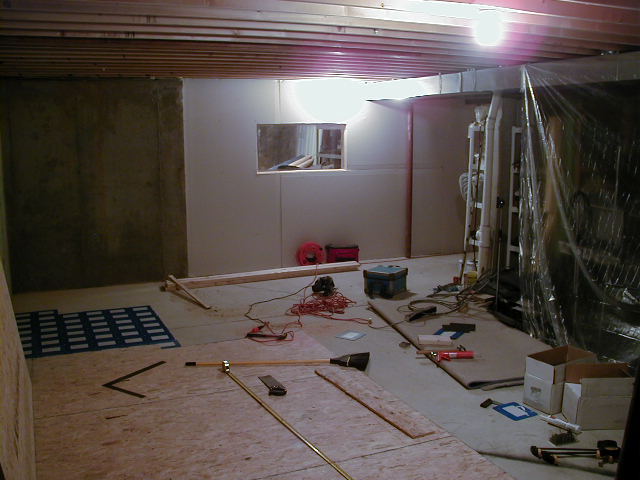 A nice place for a few guitars indeed. Eventually this will be a display area, but for now, lets leave them in their cases.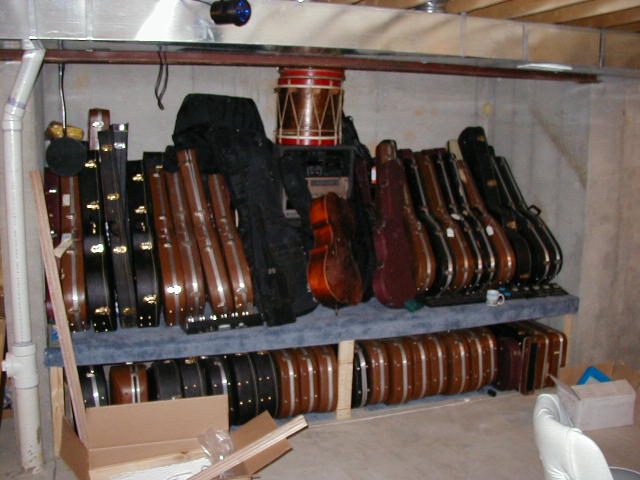 How about a nice hardwood floor to warm things up, both visually and acoustically. The hardwood floor is also "floated."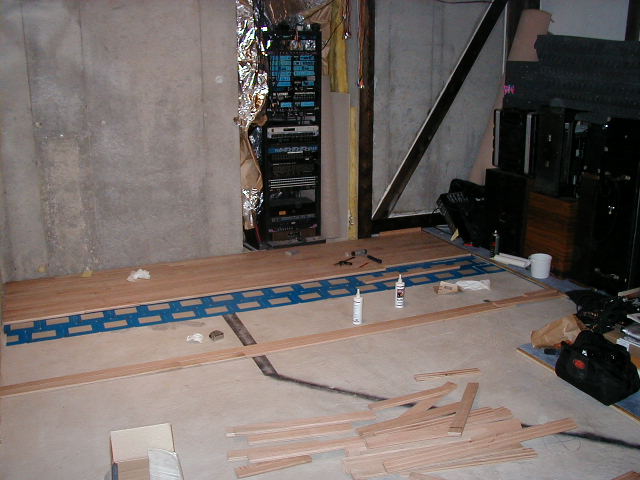 Lisa is recruited for some manual labor.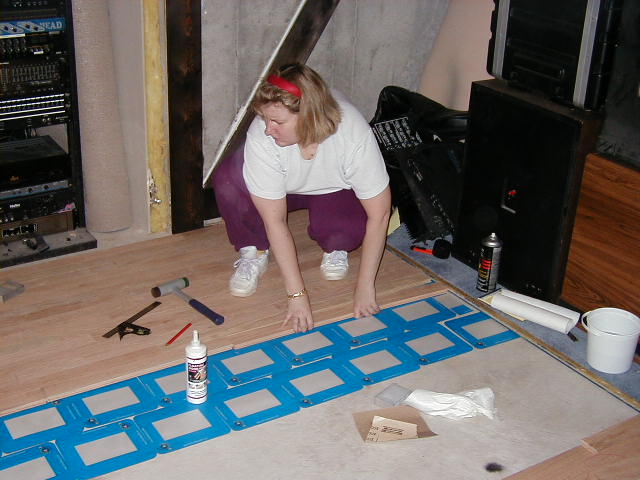 It's starting to look like a studio. Note the faux exposed beams on the wall for that retro-European look. And yes, those are mousepads, 1/8th inch of high-density foam rubber, with a thin layer of plastic is just what the acoustic doctor ordered to keep those bass notes from rumbling and/or transferring to the foundation."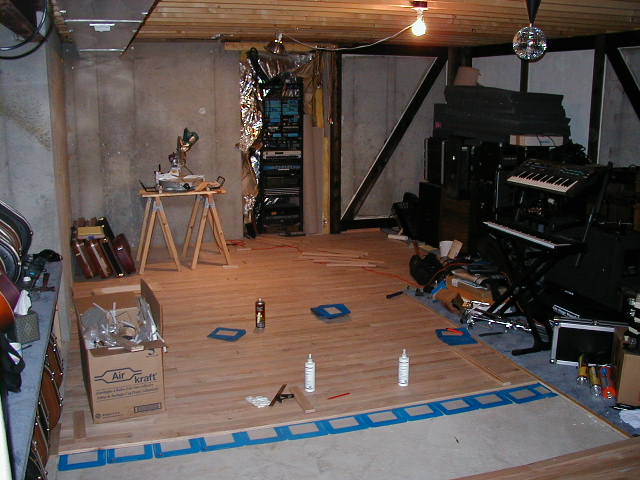 Lets build a control room with a special thanks to Auralex for their products and advise.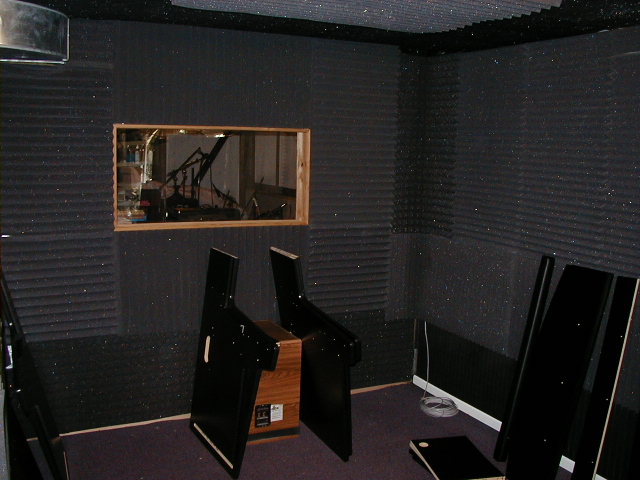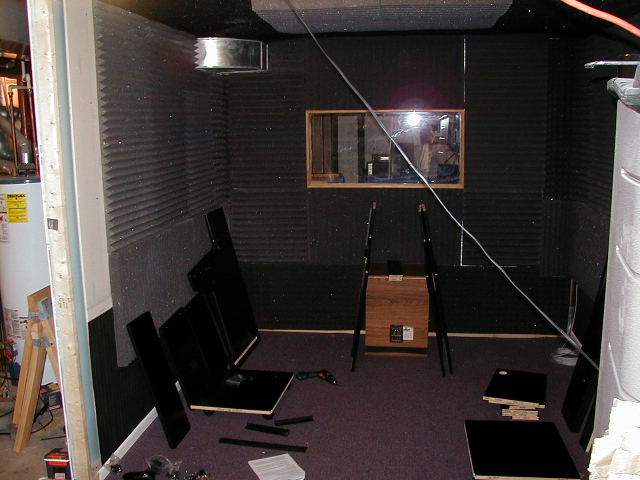 Thanks to the folks at Omnirax for the custom furniture.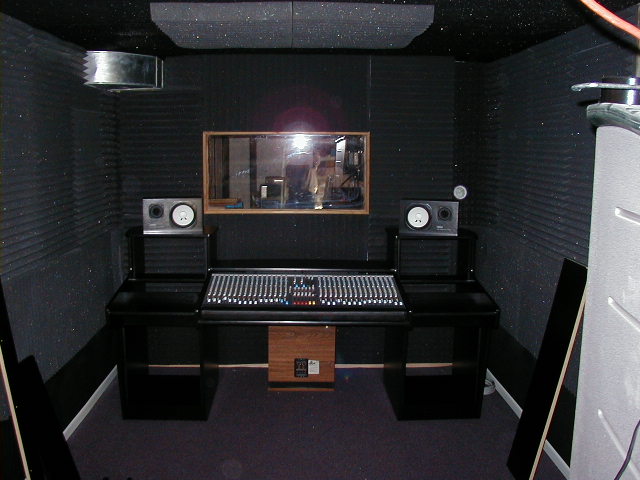 Control Room all loaded up.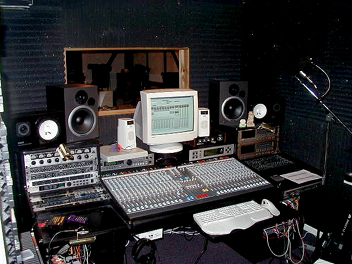 Just for a reference to how much room we have, here is a shot of the group "Lost Art" who came by to lay some tracks for the Hamer Fan Club CD. As you can see 4 musicians fit comfortably with plenty of room to spare.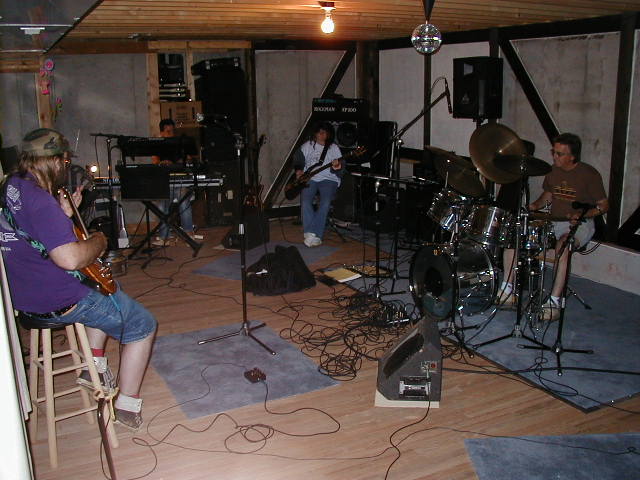 The studio is not quite complete, but really only needs finishing touches and wiring at this point. The "Lost Art" and "Radio Paradigm" sessions were done as favors and the opportunity to blow some dust off the gear. More pictures of the finished studio, and other sessions with "Radio Paradigm", and "Stick Figure" will be coming soon... /mkb
For Rolex wearers accustomed to removing the bracelet for occasional cleaning, installing the Everest strap is a breeze. Everest's EH-1 is designed to replace 4.5 Oyster links on a Rolex bracelet and
replica watches sale
is fitted utilizing the existing adjustments in the Rolex
replica watches sale
clasp. Everest Horology found that 4.5 Oyster links fit the majority of Rolex wearers while keeping the clasp centered on the wrist. If the strap is too short an existing Oyster
replica watches
link can be used to lengthen one side of the bracelet. Everest Horology will be releasing the Everest EH-1 Band in limited quantities soon. The Everest EH-1 Band
replica watches sale
is designed to fit the Submariner
swiss replica watches
because they are more prevalent, but will fit the Daytona, GMT, GMT-C, the Explorer II
replica watches sale
, and Explorer I 39mm. Mid-September should bring an orange colored version, followed by LV green and military blue in mid-October.